Description
HDMI 4×1 Quad Multi-Viewer
This HDMI Quad Multi-viewer not only can seamless switch multi-way HD audio and video signals to a single picture, but also can split the muti-way signals and display them on the same monitor, with various video segmentation modes. When it is in full screen switching, the corresponding audio and video signals can transmit synchronously with zero delay. It is widely used for multi-user video conference systems, surveillance monitoring and retail stores.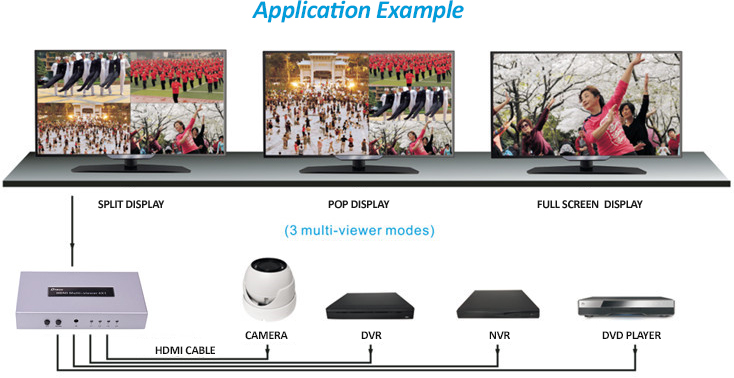 Video Output Modes: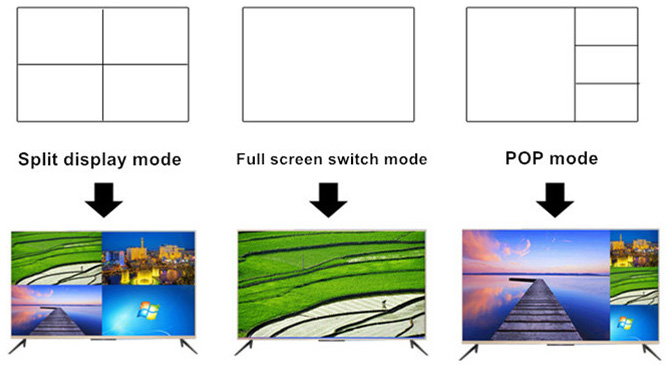 Split Display mode:  Four HDMI image signals can be displayed on a monitor at the same time in four equally sized images.
Full Screen mode: Any HDMI input signal can be switched to display in full screen on the monitor via the switch control. Audio and video signals be output synchronously.
POP (Picture on Picture) mode: One of the input video sources can be displayed as a larger image, while the remaining 3 HDMI channels can be displayed alongside it in a smaller tiled display.